Boing Boing | By
Cory Doctorow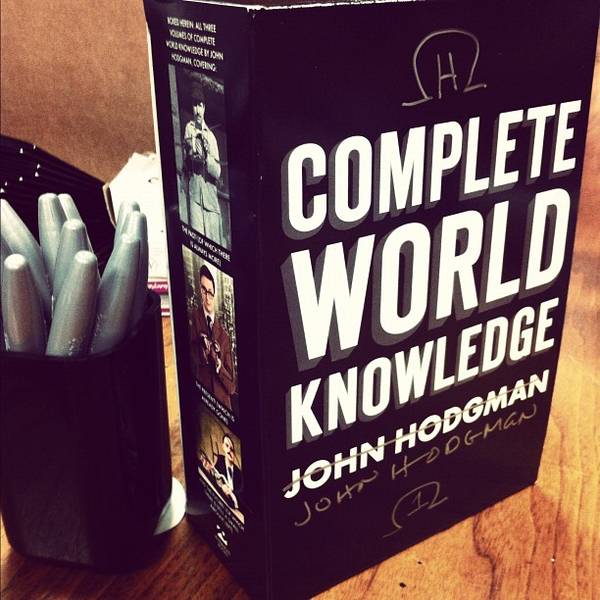 Early in August,
John Hodgman teased
the release of a
boxed set of his three books
(The Areas of My Expertise, More Information Than You Require, That Is All). Now the set is officially announced.
Also on October 2, the paperback edition of THAT IS ALL shall also be made available as part of a special COMPLETE WORLD KNOWLEDGE BOXED SET, which set shall also include my previous books of fascinating fake trivia and made up true facts THE AREAS OF MY EXPERTISE and MORE INFORMATION THAN YOU REQUIRE—all wrapped up in a protective, RAGNAROK PROOF box.
THAT IS ALL, FIRST OF ALL: The PAPERBACK edition of THAT IS...
COMPLETE WORLD KNOWLEDGE BOXED SET
(Thanks, Benjamin!)