Thursday, September 12, 2013
New capsule -
January 1978: David Bowie's pig
http://www.retronaut.com/2013/09/david-bowie-carrying-pig/
Photographer Jon Crispin has been documenting the suitcases left behind by patients at the Willard Asylum for the Insane in Upstate New York
400 suitcases were found in an attic at the asylum in 1995. They date from 1910 to 1960

Many of the patients who went to the asylum died there and were buried in graves marked not with names, but by numbers
When patients were committed to the Willard Asylum for the Insane in Upstate New York, they arrived with a suitcase packed with all of the possessions they thought they needed for their time inside.
Most never left. The mental hospital had an average stay of nearly 30 years. When patients died, they were buried in nameless graves across the street of the asylum. Their suitcases, with all their worldly possessions, were locked in an attic and forgotten.
In 1995, an employee of the mental hospital discovered the suitcases, 400 of them. They date from 1910 to 1960.
Now,
photographer Jon Crispin
is cataloging each suitcase and opening a window into the lives - and the minds - of the people deemed too unwell to be allowed in society.
Pieces of a past life: This suitcase belonged to Anna. Inside was a letter that was not addressed to her, a pair of toothbrushes and several gaudy belts and sashes - as well as shoes and hats


Read more: http://www.dailymail.co.uk/news/article-2338714/The-chilling-pictures-suitcases-left-New-York-insane-asylum-patients-locked-away-rest-lives.html#ixzz2ehfS7qLW
Follow us: @MailOnline on Twitter | DailyMail on Facebook
Thursday, September 5, 2013
Leg amputation of seargent Antonio Bustos, practiced by the belgian surgeon Pedro Vander Linden, who is holding the amputated leg, during the Mexican-American war, it is considered the first daguerrotype of an amputation on the battlefield.
BY HUGH HART
VIA
Wired
Poster artist Shepard Fairey puts an obedient spin on John Carpenter's politically themed horror satire They Live in a new poster, unveiled Thursday night in conjunction with Alamo Drafthouse's screening of the 1988 sci-fi classic. Fairey credits They Live as a "major source of inspiraton" for his own subversive brand of street art. "They Live was … the basis for my use of the word 'obey,'" Fairey said in a statement. "The movie has a very strong message about the power of commercialism and the way that people are manipulated by advertising." Describing his 2003 exhibition, This Is Your God, Fairey noted: "One of my main concepts with the show, and the [Obey] campaign as a whole, was that obedience is the most valuable currency. People rarely consider how much power they sacrifice by blindly following a self-serving corporation's marketing agenda, and how their spending habits reflect the direction in which they choose to transfer power."
[..more]
Cory Doctorow at 3:16 pm Wed, Sep 4, 2013
Via
Boing Boing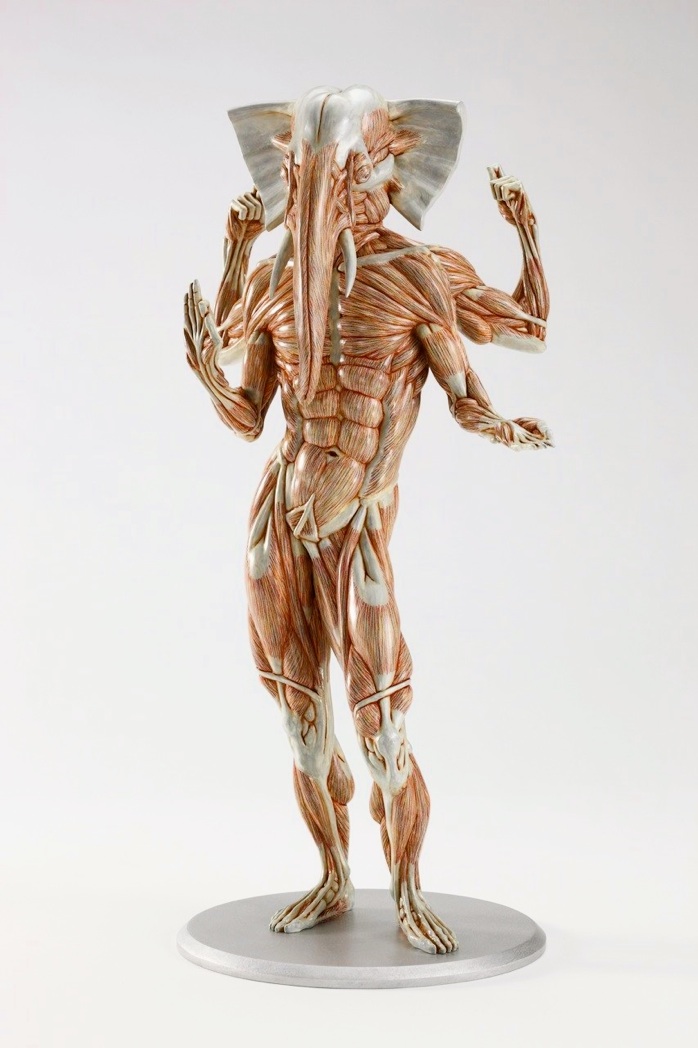 ---
---
---
---
---
Sunday, October 7, 2012
Neatorama |
Miss Cellania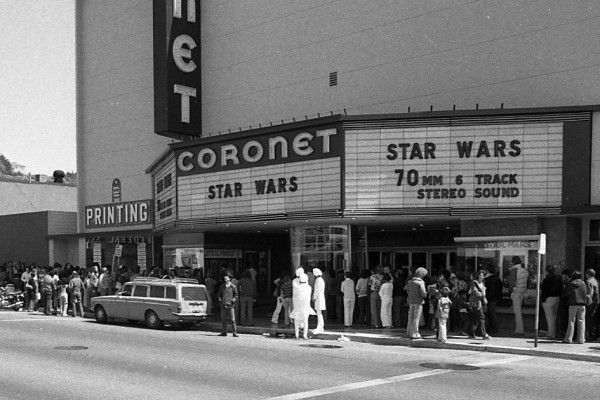 Did you happen to go see Star Wars on its opening weekend in San Francisco in 1977? Peter Hartlaub of the San Francisco Chronicle found and posted photos of the crowds at the Coronet Theater waiting to see the new film Star Wars, and he wants to find those folks. Even if you weren't there, you'll want to see the pictures. Oh, and you'll definitely get a kick out of the newspaper ads for the movie -one describes Darth Vader as a metallic star creature.